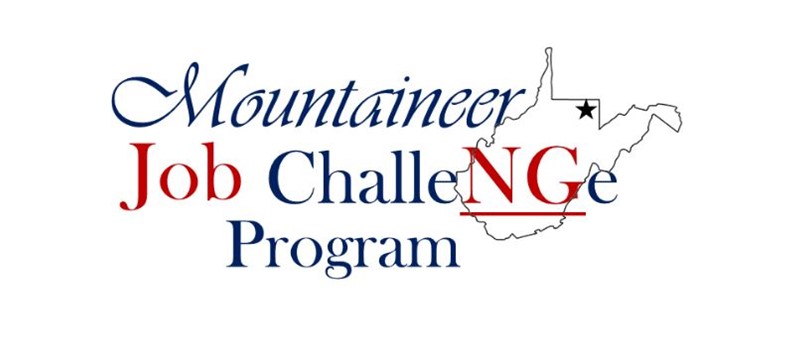 Mountaineer Job ChalleNGe Program
Our mission is to provide selected Mountaineer ChalleNGe Academy graduates with Career and Technical Education leading to industry recognized certification and job placement within that trade while maintaining the Youth ChalleNGe Program's 8 Core Components in a quasi-military residential environment.
Eligibility:
MCA graduate
17 - 20 years of age
HS Diploma
Unemployed or Underemployed
Drug Free
Physically and Mentally Capable of Participation
Medically Insured
Tracks:
Welding
Medical Assistant
Pre-Apprenticeship
Horizontal Construction (must be 18)
HiSET Testing
Track enrollment is limited.
Contact us for more information at 844-975-1755. or check out our regions chart to see which Outreach Specialist covers your county and feel free to contact them as well.
Mrs. Farkas
Zone 1
304-435-5244
Barbour
Kanawha
Pocahontas
Tucker
Cabell
Mason
Preston
Webster
Fayette
Mercer
Putnam
Wood
Grant
Monroe
Randolph
Greenbrier
Nicholas
Summers
Jackson
Pendleton
Taylor
Ms. Rhodes
Zone 2
304-435-5231
Berkeley
Hancock
McDowell
Ritchie
Boone
Hardy
Mineral
Roane
Braxton
Harrison
Mingo
Tyler
Brooke
Jefferson
Monongalia
Upshur
Calhoun
Lewis
Morgan
Wayne
Clay
Lincoln
Ohio
Wetzel
Doddridge
Logan
Pleasants
Wirt
Gilmer
Marion
Raleigh
Wyoming
Hampshire
Marshall